While we have released rsyslog 8.2008 today, binary packages are not yet updated. They will follow follow "a bit" later.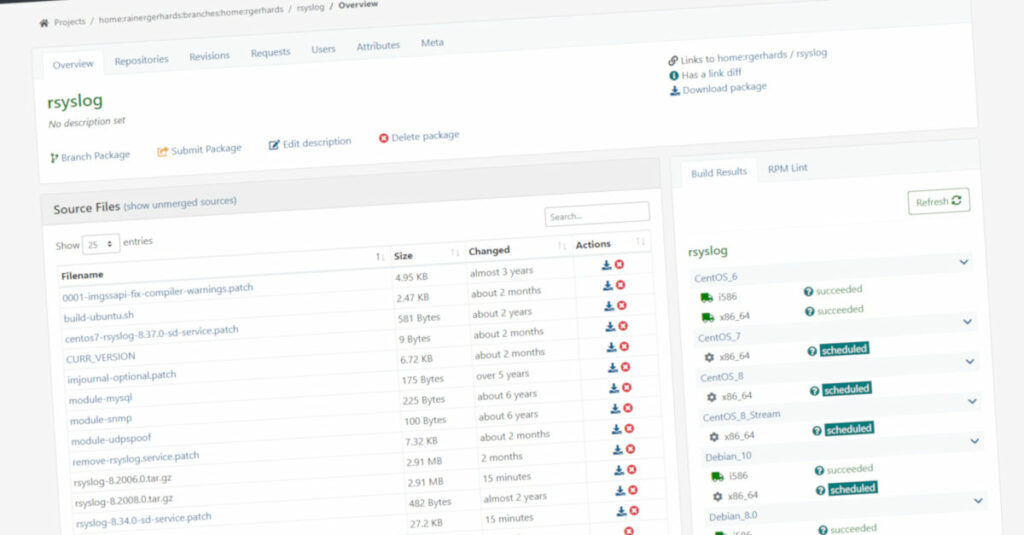 The rsyslog project usually publishes binary packages for many distributions alongside the regular (source) scheduled stable releases. So far, this was a mostly manual process. In the past couple of week, we have worked on a CI system for package build as well as additional automation. We have not yet fully reached our goals, but things look pretty well.
Except, of course, that the new procedures did not pass the first fire drill ;-) It is hard to test the "real thing" as that means we need to actually push releases to the production repositories. For obvious reasons, that's not a really good idea. So we gave the new system a first real-life drill this time. As it looks, that did not work out well. CI missed a critical change and production build did fail.
This causes no harm other than delaying the binary packages. As such, we want to fix within the bounds of the new system instead of going back to applying everything manually. That takes a small while. So please be patient.
If you need the new code urgently use the daily stable. That version is actually superior because it more frequently receives bug fixes. I'll let you know when the scheduled stable 8.2008 binary packages will also be ready.