This tutorial tells how to integrate data from Windows event log into our rsyslog configuration. We will do this integration via the UDP syslog protocol so that we finally can show this in a real case. No advanced topics are covered. We use CentOS 7 and Windows Server 2012 (because it still is in more widespread use). This is part of a rsyslog tutorial series.
Scope
We will introduce Windows Machine W into our configuration and make it forward its Event Log messages via UDP to LC. With the setup done in our last tutorial, LC will then relay the messages to syslog server LR. The choice if UDP is arbitrary. The intent is to finally have a system sending via UDP so that we can show how the configuration works. For practical deployments, TCP is probably a better option.
Note: you do not necessarily need to have followed the previous tutorial. Basically you just need to have a syslog server up and running to which we can send messages.
To configure the scenario, we only need to touch W. The rest of our tutorial scenario will remain as-is because it already provides the necessary functionality. When finished, our base lab scenario will be in the following configuration: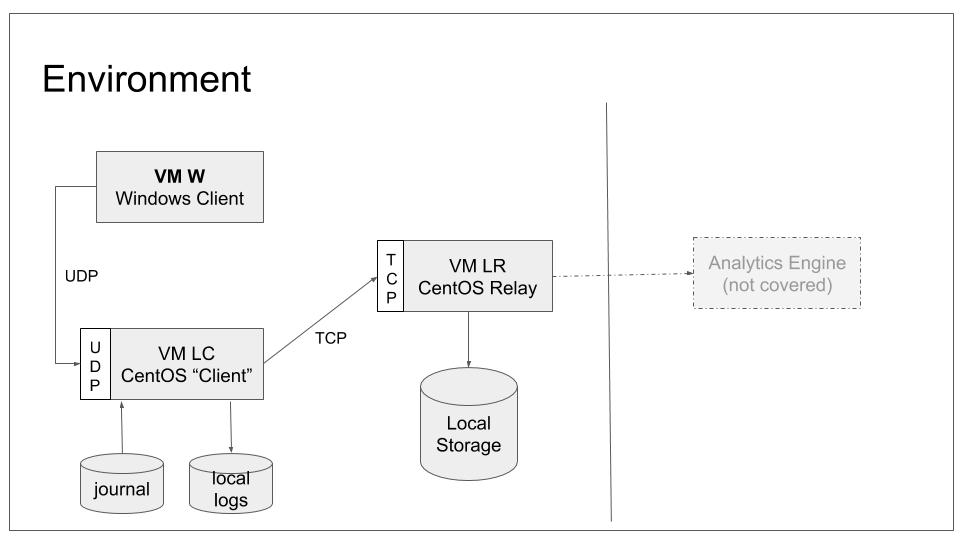 Note that we still do not configure any system to actually send data to LC. This will be done the next tutorial. Note that if you did not complete the last tutorial, it may be wise to have a look at it. We will work with the configuration it generated. Continue reading "rsyslog: integrating Windows Event Log (via UDP)"