A lot of things are going on, but I also wanted to share news that we have just released a new version of the rsyslog Windows agent. It's a minor bug-fixing release, so usually no need to rush.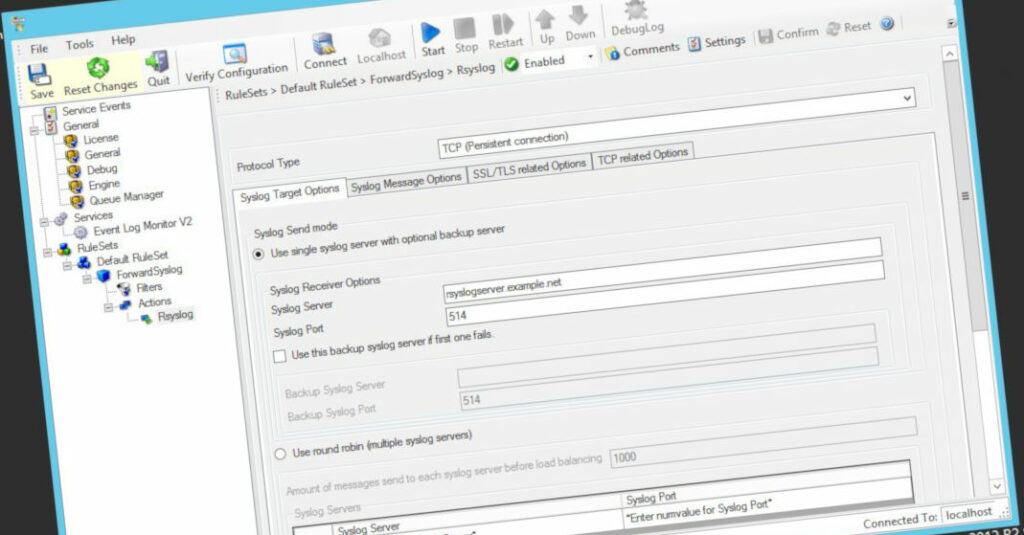 Version 6.2b has been released, in which a couple of nits have been fixed. As a side-note, Adiscon also has released new versions for a couple of other products, namely WinSyslog, EventReporter and MonitorWare Agent. They share part of the base framework and so it absolutely makes sense to do coordinated releases.
We are also working on some cool new features for the upcoming new major version of these products. We expect final releases later this year. I'll announce a preview once it is having a stable feature set.
Do I need to update?
If everything runs smoothly for you, I do not see any reason to hurry. If you have multiple TCP syslog forwarding rules configured in Windows, however, I would consider to upgrade as part of routine maintenance.